Relax and bike: the Valcamonica cycle paths
---
Valcamonica extends from the shores of Lake Iseo to the peaks of the Adamello and has always been known for the variety in elevation, which is why it is frequently chosen as a favourite place for cycle enthusiasts. The cycle paths offer breathtaking views and unique emotions to tourists, as well as the peace and relaxation that only a bicycle trip can bring.The Hotel Rizzi Aquacharme, located in the heart of Valcamonica, is the reference point for cyclists of all levels who want to follow the most famous and legendary climbs of the Giro d'Italia, including: Mortirolo, Gavia, Plan di Montecampione, Croce Domini, Presolana, Vivione, Valico S. Cristina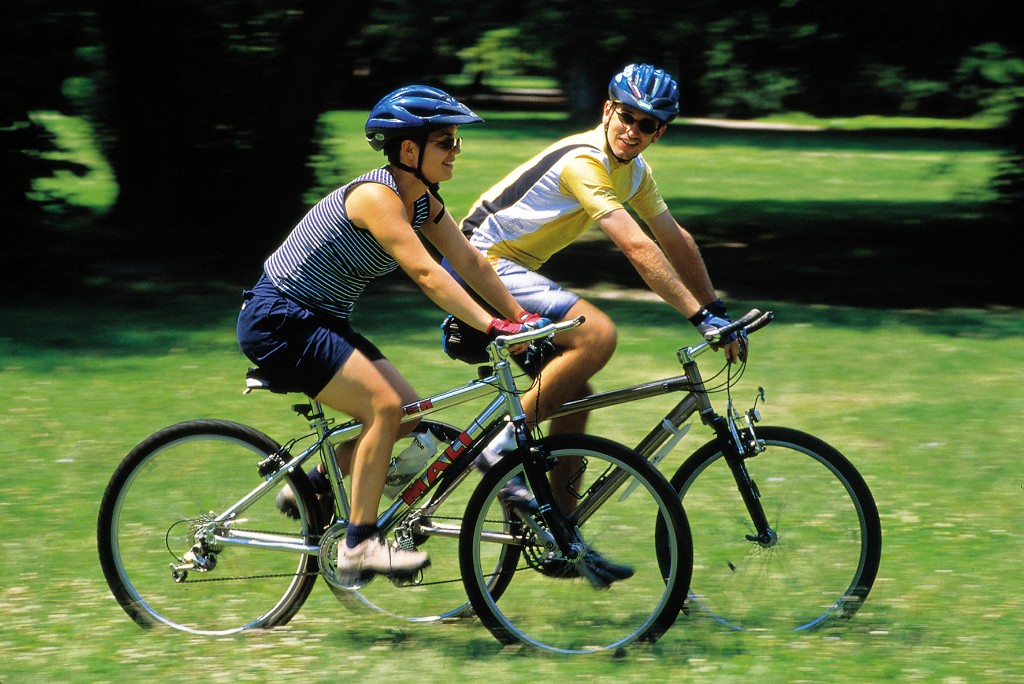 A hotel tailor-made for cyclists and bicycles
The Hotel Rizzi Aquacharme Terme di Boario offers services specifically designed for those who do not want to miss the opportunity to cycle the most famous and legendary climbs of the Giro d'Italia during their stay:
Bike Room inside all'hotel, the hotel, for the safe storage of your bike
Personalized menus for sportspersons, to satisfy your energy requirements with healthy and nutritious proposals
Services in agreement with the hotel
Furthermore, services are available in agreement with the hotel for cyclists staying at the Rizzi Aquacharme Hotel and Spa Terme di Boario, which are complete and attentive to all the needs of sportspersons:
Medical and physiotherapy assistance
Accompaniment and bike repair
Bike rent
Recovery and assistance
Bike sharing
E-bike recharge
Contact us for more informations
Business
---
Company agreements
Rizzi Aquacharme has everything necessary to respond satisfactorily to those who travel for work and want to find comfort, courtesy and professionalism for a pleasant stay. Rizzi Aquacharme Hotel and Spa Terme di Boario reserves preferential rates and exclusive advantages, designed and created for every need, to companies that choose us.Entering into an agreement is simple: just contact us. Our staff is at your complete disposal to find the perfect solution for your needs.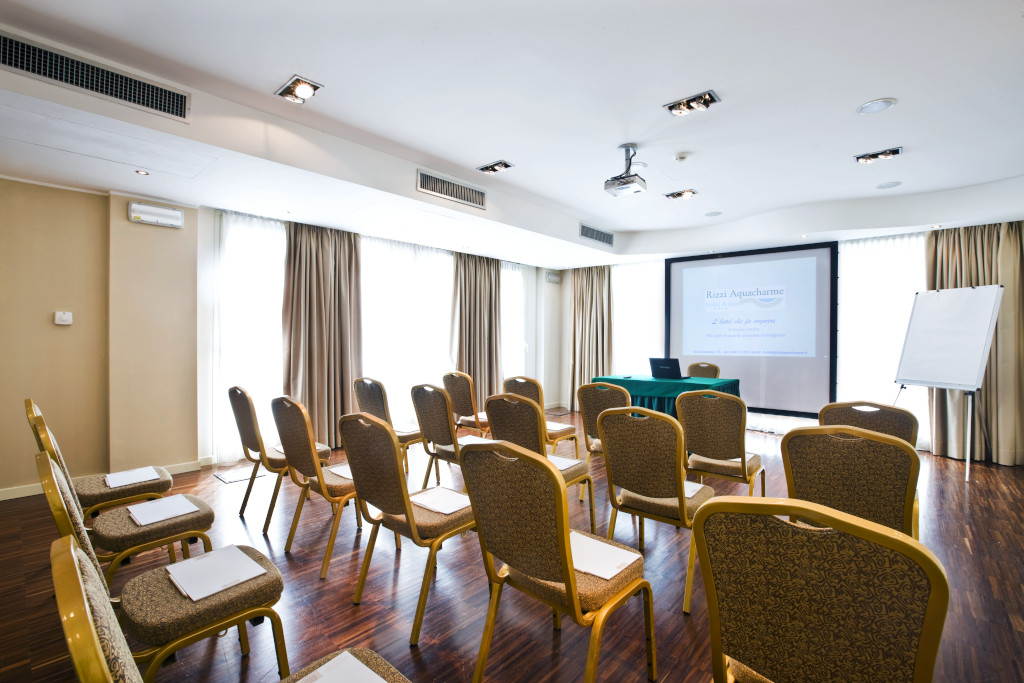 Meeting and Conventions in Terme di Boario
Looking for a conference room in Terme di Boario for your business meetings? Rizzi Aquacharme has meeting spaces equipped with modern equipment, but above all a staff that will be available to organize small and large business meetings with customized solutions.
Meeting room Ninfea: 10 square meters, with natural light, a room that can be modified to one, two or three rooms, equipped with double video-projection and audio system;
Ginko Room:private lounge, ideal for informal business meetings. Possibility of video projections on big screen.
Contact us for more informations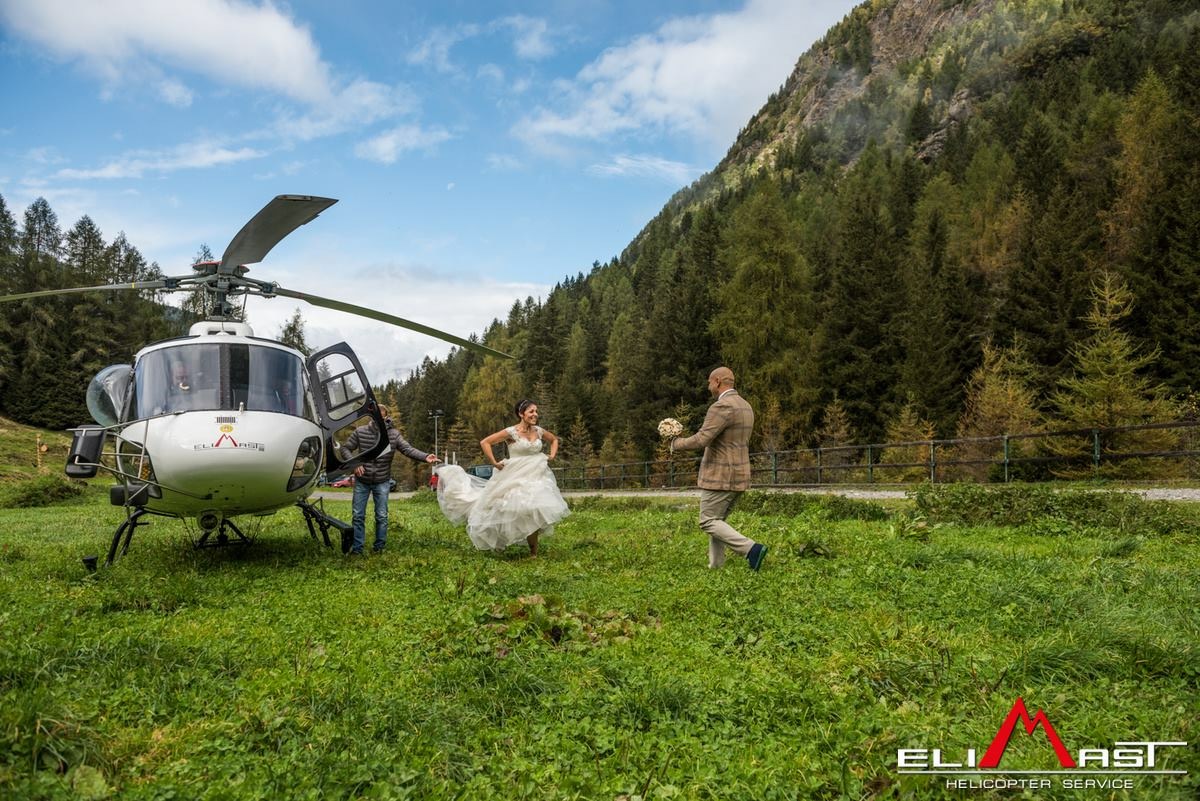 Helicopter
---
One of the most characteristic services of the Terme di Boario Rizzi Aquacharme hotel is Elimast, a helicopter available for the organization of exciting high-altitude tours and romantic trips with your partner, for reaching the ski resorts of Northern Italy with ease, or simply for a breathtaking sightseeing tour of the landscape of Brescia and its surroundings: the historic Terme di Boario, Vallecamonica, Lake Iseo, Franciacorta, Adamello, Ponte di Legno and Passo del Tonale, and Lake Garda.Experience the thrill of changing your perspective: the experience is unique and adrenaline guaranteed!